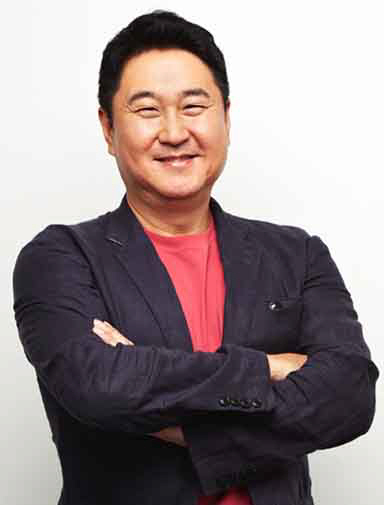 Upbit CEO Lee Suk-wo
"Local companies face difficulty in implementing domestic projects as well as expanding overseas business because of restrictions even in opening accounts. By contrast, foreign businesses keep expanding in what appears to be reverse discrimination."
Upbit CEO Lee Suk-woo made the remarks at a press conference held on Sept. 7 before the Upbit Developer Conference 2018 that opened in the southern resort island of Jeju Thursday. During the press conference, Lee expressed his frustration with financial constraints Korean cryptocurrency and blockchain companies face on their way abroad. Dunamu, a subsidiary of leading mobile messaging service Kakao and operator of the blockchain exchange Upbit, announced a plan to invest a total of 100 billion won for blockchain-related projects over the next three years in March. But Lee, former co-CEO of Kakao, seems to believe that there are still a lot of problems in making forays into other countries.
"Upbit will be able to perform well abroad thanks to its comparative strong points in mobile services, user interface (UI) and user experience (UX), but overseas remittances are impossible actually," he said, noting that "banks have capped overseas remittances because of their reluctance to make transactions, apparently conscious of the financial regulatory body and the government." Lee told reporters that "other exchanges are also unable to invest abroad similarly. Banks seem to do so to prevent negative phenomena such as money laundering and black money but a blanket ban on overseas investments and projects is quite regrettable."
Unlike Korean companies unable to expand business due to the ban on overseas remittances, cryptocurrency and blockchain businesses from China and other countries are activating their forays into Korea. At present, American exchanges Bittrex and Circle as well as China's big exchanges such as OKEx and Huobi reportedly prepare to enter Korea. He said, "It's regrettable and ironical that foreign companies are highly active at a time when the government ties up local businesses," adding that "the reverse discrimination phenomenon _ that envisions treating foreign companies better (than local enterprises) _ is nothing new in Korea, but this phenomenon is taking place in the blockchain community."
To tide over this phenomenon, it's essential for the government to remain consistent and rationalize regulations, according to Lee. "Units of the central government must cooperate and put their heads together to solve government-wide problems but this is never in progress. The central government has to discuss 'setting rules' on with what standards it will regulate exchanges," he said.
Touching on administrative red tape, Lee said, "The government side appears to have had a perception that 'blockchain is speculative' after coin prices soared last year." He expressed expectations for the possibility of "building an institutional framework positively once coin prices stabilize," saying, "It's not desirable to have a dichotomous way of thinking: blockchain is good but cryptocurrency is bad."
In the meantime, the Upbit Developer Conference 2018, organized by Upbit at ICCJEJU, is a blockchain gathering led by developers. The conference, a forum where developers from the world over gather to discus blockchain technology and share knowledge, is intended to nurture blockchain developers and boost interest in related technologies.
/Jaeyeon Won Reporter wonjaeyeon@sedaily.com
<저작권자 ⓒ 서울경제, 무단 전재 및 재배포 금지>
XC