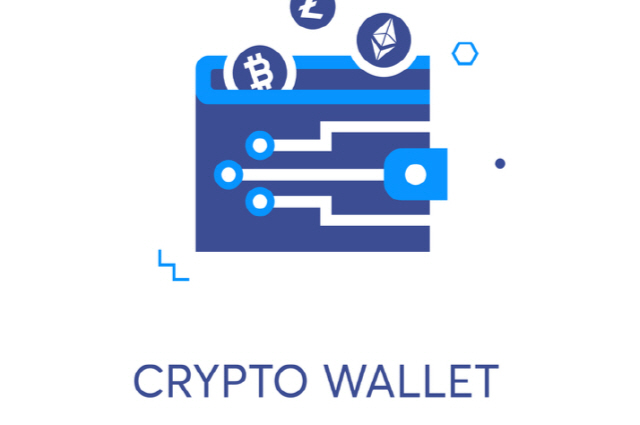 출처=셔터스톡
The present situation of the cryptocurrency wallet industry is similar to how the fintech industry has evolved. As fintech companies reshaped Korea's finacial industry with a variety of services including mobile payment, biometrics and investor recommendations, wallet businesses are opening new horizons for crypto investments with similar services.
'Toss' in cryptocurrency industry


Toss is the most prominent successful case in the domestic fintech industry. It has been assessed to open the door for the mobile payment market, drawing more than 8.5 million cumulative subscribers. Why Toss is gaining popularity is simple. So far, one had to input the 13-digit account number of his or her counterpart to send money. But Toss made it convenient by enabling the cash transfer through looking for friends from the list without knowing the account number.
This kind of convenience is badly needed in sending cryptocurrencies. Most of wallet addresses consist of a long combination of characters involving English words and numbers. Furthermore, it's inconvenient to enter private keys one by one. The Korean market, which is familiar with mobile payment, is all the more so. A string of companies are challenging to solve these problems.
Crypto wallet company Sovereign Wallet has developed a messenger-based cryptocurrency remittance service. One can send digital money by selecting his or her counterpart from the messenger list without inputting the complicated wallet address. The other side can receive a notice that cryptocurrency has been sent immediately. Sovereign Wallet CEO Yun Seok-gu said, "Our service makes it possible for users to choose those who receive cryptocurrency, enter the amount and send it at once. It can prevent erroneous remittances arising from the wrong address."
Bitberry, the crypto wallet developed by Rootone, a subsidiary of Dunamu, also adopted an easy remittance service. Remittances are possible by liking Kakaotalk accounts and wallets with just the knowledge of one's mobile phone number. Bitberry marketed its service abroad Thursday after its local release in October.
Biometrics into cryptocurrency wallets


Biometrics, which has been popular in the fintech industry, is being introduced into the crypto wallet industry. Biometrics hit hard the financial industry last year. According to the Financial Supervisory Service, the number of biometrics services in the financial industry rose from a meager 6 in October 2016 to 52 in August last year. Banks, credit card companies and even the state-run Korea Financial Telecommunications and Clearings Institute adopted biometrics one after another. With the mass adoption of biometrics, users have become familiar with the new certification method.
Blockchain company Amo Labs has unveiled "Amo Wallet" to expedite the use of crypto wallets through biometrics. Kim Duk-soo, founder and executive director of Penta Security, said "Like fintech skills, Crypto wallets have to pave the way for people to transact easily. Biometrics has been adopted because the technology is the most convenient certification method in addition to being optimized best for mobile devices,"
Crypto wallets aiming to be investment platforms


If mobile payment or biometrics is the origin of fintech, an investment platform is the megatrend in the fintech market. Such big companies as Kakaopay and Toss as well as fintech startups seeking to be platforms exclusive for investments have jumped on the platform bandwagon. Lately Kakaopay has released a service through which users are able to select investment vehicles at once. Toss also has been continuing with its platform service for small real estate investments since June last year.
The same goes for crypto wallets. They are being reborn as investment platforms by making it possible to receive airdrops conveniently or loading a decentralized exchange onto the wallet application. Clet, a wallet developed by blockchain project Unnio, is a typical example. Clet envisions that if ICO projects conduct airdrops through Clet, users can receive and keep tokens in the wallet. Unnio CEO Tak Ki-yeong said, "In many cases, ICO investors find it difficult to go on. So we made it possible to make ICO investment within our wallet."
Sovereign Wallet is expected soon to load the decentralized exchange "M-DEX" onto its wallet and has an ultimate plan to make the wallet application a platform node. The company also dreams of issuing tokens by combining the wallet with a platform called a meta blockchain. Yun of Sovereign Wallet said, "Wallet users can become the primary agent of token issuance by taking part in our blockchain platform. They can invest for the future in the long term."
/Hyunyoung Park Reporter hyun@decenter.kr
<저작권자 ⓒ 서울경제, 무단 전재 및 재배포 금지>
XC