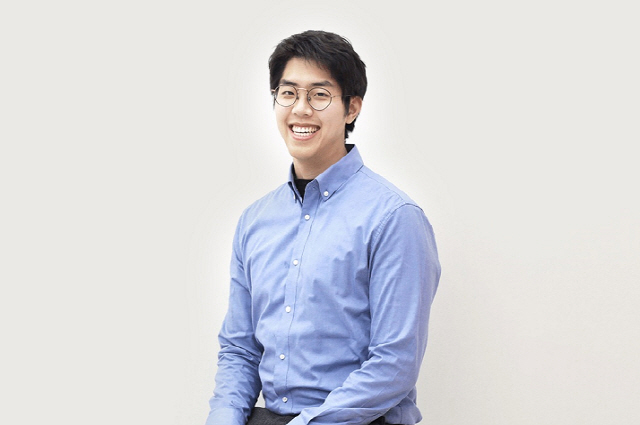 Airbloc CEO Roi Nam
"While collecting data, we often find an ironic reality. Companies want to buy customer data but find it difficult to do so. Individuals have their data compromised without notice. Airblock is a project to bridge these two entities."
"The global trend is that 'individuals' data is private property' but many applications or services collect data without permission for their own profits," said Airblock CEO Roi Nam, adding that "solving these problems is Airbloc's philosophy."
Airbloc seeks to be a decentralized data marketplace enabling individuals to sell data in return for fair compensation. To date, businesses have been able to take away data concerning in which websites individuals search what information, click on what ads and purchase what goods and use the data at will, but Airbloc aims to return ownership on the data to individuals.
Airbloc has developed a Software Development Kit (SDK) to provide the widget for big internet sites and mobile applications. "For example, a company can make its own widget and put it in its service," Nam said. If users choose which personal information they will offer and approve it, they can store data on the Airbloc network and sell it to companies that want their data. This might come as a friendlier service to users because it envisions adding a new scheme to big websites having already 1 million or 10 million users, unlike other apps that have to attract users from the beginning.
If individuals who gave consent to the provision of information enter their matters of interest into Airbloc's client service, the relevant data is saved on the company's data marketplace. Then advertisers can buy data on the users related to the goods they are going to publicize through the marketplace.
Through Airbloc's services can individuals confirm how their data has been used and how much of their data has been sold. They are rewarded with the company's ABL tokens for supplying data and can monetize them through crypto exchanges.
Why Airbloc sets itself apart from existing decentralized ad platforms is that its reliable parent company, ab180, stands behind it. Nam had accumulated experiences for corporate foundation, having had stints at several marketing and big data companies, after taking top prize at a Google advertisement keyword competition. In 2015, he founded ab180, a big data analytics company, which has since collected 2.5 billion data points through its existing solutions and customer information. At present, ab180 is providing its mobile app marketing analysis tool "airbridge" for such prominent companies as eBay Korea, Woowa Brothers and GS Shop. Nam said ab180 is strong in distribution because of the characteristics of its main customers, noting that "we have studied what kinds of data sells well through our customer experiences."
Airbloc has joined Klaytn as a decentralized application (DApp) but doesn't use a single platform. The startup began based on Ethereum but decided to use four blockchain platforms because it's inefficient and complicated to solve immense data through a single blockchain network. Airbloc guarantees the veracity of its service through ICO for data processing, Klaytn for business logic, Nucypher for reencryption via proxy and Aero for its sidechain technology.
Airbloc announced on Oct. 18 its winning of a strategic investment contract from Line's blockchain subsidiary Unblock Ventures. "Our trial services will begin with crypto websites," said Nam, adding that "we aim to launch services in three websites in late December."
<저작권자 ⓒ 서울경제, 무단 전재 및 재배포 금지>
XC